Relocatable Yard Equipment
Standard Yard Equipment
Rail size: 40x40 x2.0mm ~ 100% Australian Made Steel

Oval Rail Yard Equipment
Rail size: 75x40 x2.0mm ~ 100% Australian Made Steel
Cattle King Yard Equipment
Rail size: 115x42 x2.0mm ~ 100% Australian Made Steel
All Leicht's CIA Relocatable Yard Equipment are constructed from Australian made Duragal plus grade C350 hot dipped galvanised strip formed, welded by Austube mills, Galvanised inside & outside minimum average coating mass 100g m2.
Customise Your Yard Panels & Gates
Fully sheeted or rubber lined available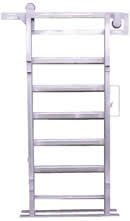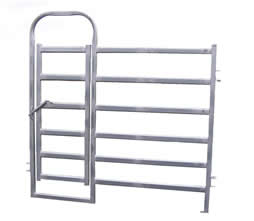 Custom Gate in Frame
• Made to size
• SINGLE Gate in Frame up to 3m
• DOUBLE Gate in Frame 3m-4.2m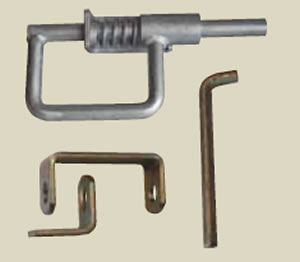 Slam Latch
All Gate in frames are able to be fitted with a Slam Latch at an additional cost.

Panel Pin, L Lug and U Lug available individually.
Calf Relocatable Equipment
Relocatable Yard Design
Choose from one of our pre-designed relocatable yards or custom design a
yard design to suit your individual needs. Items available individually.
Wrangler 100