Hydraulic Options
We will customise your hydraulic unit to your requirements.
(* Also Available: Hydraulic Adjustable Bottom V-Style Squeeze)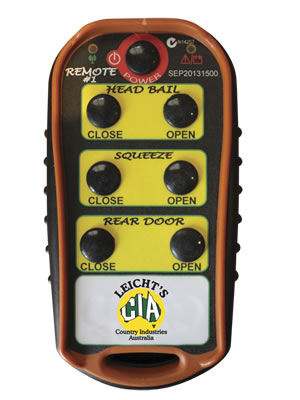 Above: The Remote can be designed to work any of the hydraulic functions. It can be used soley to control the unit from up to 30 metres on its own or in combination with the Toggle/Lever system to allow the operator full control and ease of operation.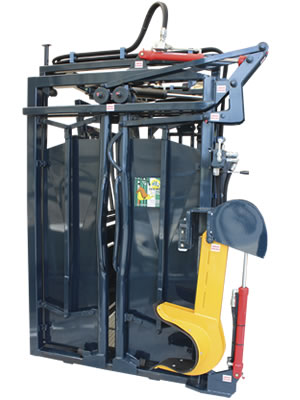 Above: The extra heavy duty Hydraulic Super Scoop can be mounted on the Nearside or Offside, with the control lever mounted directly above the scoop. The operator can conveniently use the Hydraulic Super Scoop at any position.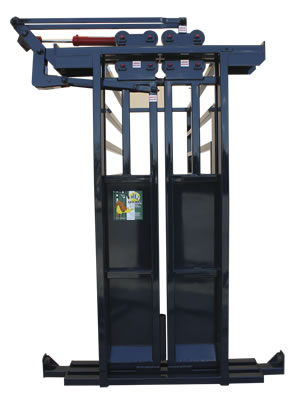 Above: The Hydraulic Race Gate can be placed into any part of your race. Available in split or fully sheeted single gate.
Above: The Hydraulic Vet Door increases the veterinarian speed allowing the operator complete control of the vet door.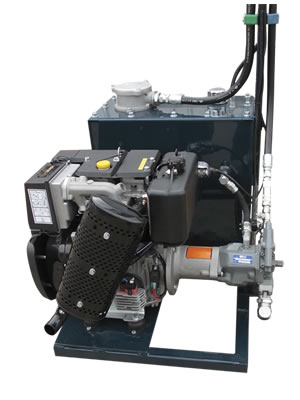 Above: Petrol or Diesel Motor for use in remote areas where power is not available.