Customise your Pro-Chute
Customisations have been designed to be fitted during the manufacturing process.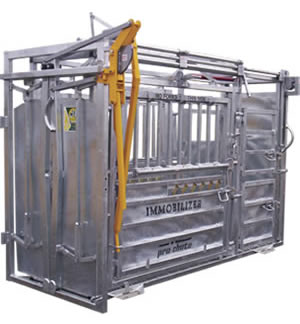 Fully Hot Dipped Galvanising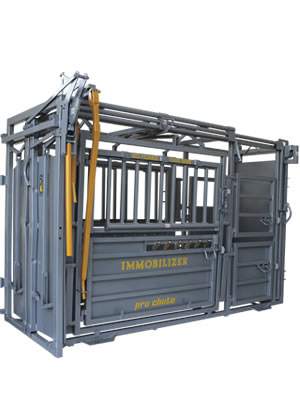 Galvanised SHS Upgrade
Hot Dipped Galvanising
The Pro-Chute is fully assembled and then disassembled as part of the galvanizing process. All doors and frames are internal vented and are fully submersed, allowing the hot dipped galvanising to coat the inside and out of all SHS. After this process the Pro-Chute is fully re-assembled again ready
for dispatch. Australian Standard AS-NZS 4680.2006. Minimum of 600g/m2
Galvanised SHS Upgrade with Painted Finish
Extend the life of your standard Pro-Chute by choosing a Galvanize upgrade. The SHS frame and doors are all constructed using Gal SHS. Zincanneal sheeting is used for all doors with the remaining components.
Specification: Australian Made Duragal plus grade C350 hot dipped galvanised strip formed and welded by Austube mills, Galvanised inside& outside minimum average coating mass 100g/m2.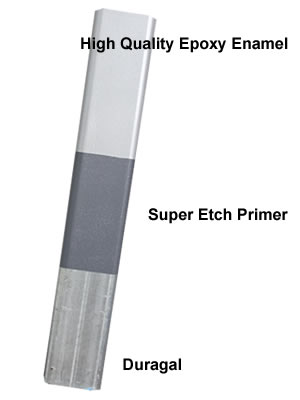 Above: Coatings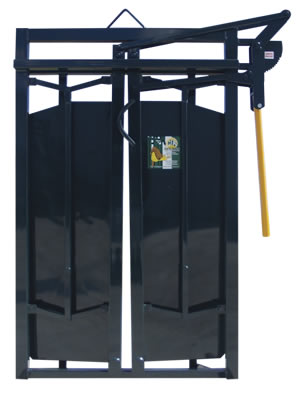 Above: Optional straight headbail in place of the standard yoke style (See Mk5 Headbail)
Timber Scanning Panel
Below Left: The Timber Scanning Panel is able to be fitted to any of our Pro-Chute range. Once installed you can mount your ID Scanner to this panel.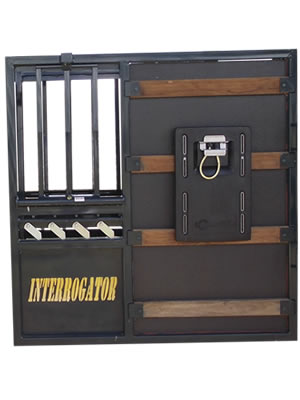 Above: Timber Scanning Panel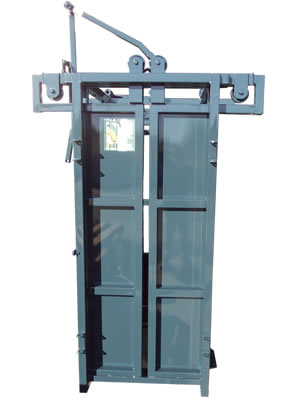 Above: Rear Split Door
Split Rear Sliding Door
Above Right: Replace a standard single rear sliding door with a split rear sliding door.
Overhead Scale Mounts
Below Left: Overhead Scale Mounts allow you to mount your scales on top of your Pro-Chute, rather than underneath.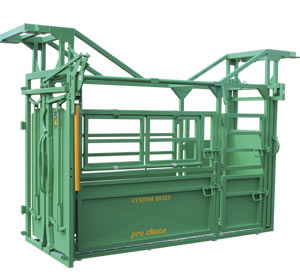 Above: Overhead Scale Mounts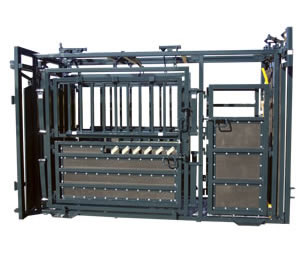 Above: Stableboard Panelling
Stableboard Panelling
Above Right: Replace steel sheeting with 10mm Solid Stableboard to assist with noise reduction. Constructed from 100% recyclable material.
Lower Body Access Door
Below: The Lower Body Access Door is used for semen collection, calf feeding and inspection of hooves and legs.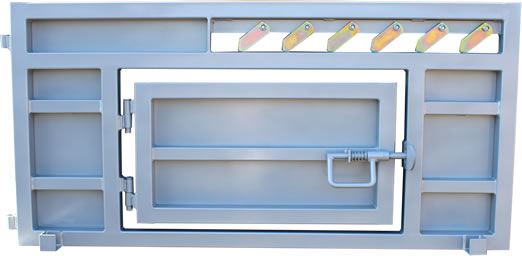 Other Options:
Telescopic vet door for increasing options in cattle sizes
Shorten your Pro-Chute to fit into your existing yards
Rearrange door configuration to suit your requirements
Lengthen your Pro-Chute for extra length when preg-testing
Widen your Pro-Chute for larger-framed animals